Almaty, Al-Farabi Avenue 77/7, Esentai Tower BC, 11th floor
Service contract
Service contract allows manufacturers to reduce the cost of transporting products, as well as reduce the costs of maintaining their own railway block.
This service is designed specifically for industrial enterprises and provides the transfer of functions of in-plant logistics of industrial enterprises to Eastcomtrans LLP.
Service contract exempts enterprises from non-core functions, reduces costs for maintaining the railway and transport infrastructure, improves the quality of service.
If you want to make an order or you have any questions, please write to us.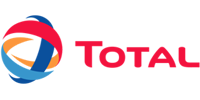 About us
Eastcomtrans LLP is the largest privately-owned rolling stock operator in Kazakhstan.
Contact
050036, Republic of Kazakhstan, Almaty, Al-Farabi Avenue 77/7, Esentai Tower BC, 11th floor
+7 (727) 3 555 111
+7 (727) 3 555 222