Almaty, Al-Farabi Avenue 77/7, Esentai Tower BC, 11th floor
Our life
Eastcomtrans LLP is a team of like-minded people who strive for permanent achievement of new goals. At present, the number of employees of the Company is 184 people, of which more than 90% have higher education, about 3% - MBA degree. More than 25% of employees have been working in the Company for more than 5 years.
The main value of any company is the people and management. Eastcomtrans LLP, fully sharing this opinion, support the desire of employees to constant professional and personal growth. Training and development of personnel is given great attention, since annually more than 50% of employees pass various trainings, seminars and courses both in Kazakhstan and abroad.
If you want to make an order or you have any questions, please write to us.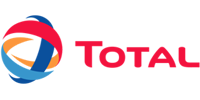 About us
Eastcomtrans LLP is the largest privately-owned rolling stock operator in Kazakhstan.
Contact
050036, Republic of Kazakhstan, Almaty, Al-Farabi Avenue 77/7, Esentai Tower BC, 11th floor
+7 (727) 3 555 111
+7 (727) 3 555 222