Almaty, Al-Farabi Avenue 77/7, Esentai Tower BC, 11th floor
Information disclosure
On April 22, 2013, the Company placed bonds on the London Stock Exchange with a par value of 100,000 thousand US dollars, with a coupon of 7.75% per annum payable semi-annually, with a circulation period of 5 years and redemption in April 2018 (XS0918292151). The bonds are also listed on the Kazakhstan Stock Exchange.
Obligations under the bonds are secured by the pledge of the rolling stock.
On April 20, 2017 the Company received the consent of the bondholders for amendments and additions to the current bond prospectus, as a result of which the coupon rate was increased from 7.75% to 8.00% per annum, and the repayment period was prolonged until 2022 with uniform amortization of debt on bonds in the last 2 year of circulation.
More detailed information can be obtained on the official website of the Kazakhstan Stock Exchange under the link
Corporate documents:
If you want to make an order or you have any questions, please write to us.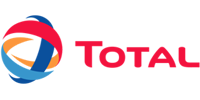 About us
Eastcomtrans LLP is the largest privately-owned rolling stock operator in Kazakhstan.
Latest news
The term of circulation of Eurobonds is extended to 2022.
20 April 2017
---
Exhibition Transport Logistic 2017
31 March 2017
---
The deal on the terms of Islamic leasing
26 February 2017
---
FitchRatings's rating
8 January 2017
Contact
050036, Republic of Kazakhstan, Almaty, Al-Farabi Avenue 77/7, Esentai Tower BC, 11th floor
+7 (727) 3 555 111
+7 (727) 3 555 222