Almaty, Al-Farabi Avenue 77/7, Esentai Tower BC, 11th floor
Transportation of grain crops
At the moment, the most popular option for the transportation of grain is railway transport. Transportation of grain by rail makes it possible to optimize the cost per ton of cargo being transported.
Special wagons (hopper-grain trucks) and converted covered wagons are used to carry out the transportation of grain. In covered wagons the grain is transported, both in bulk and in bags.
Hopper-grain trucks provide maximum protection of grain. This is conditioned by a set of factors:
Almost the whole wagon is made of an alloy of steel and aluminum
Such wagons are quite convenient during loading and unloading of grain
The inside of the wagon is completely covered with special enamel. During the contact of grain crops with this enamel, they do not gain any harmful substances and remain environmentally friendly and safe for the consumer.
Special wagons for grain transportation are fully protected from environmental influences.
The transportation of cargo in hopper-grain wagons allows transporting up to 70 tons of grain, and in covered wagons from 60 to 68 tons. Loading is carried out on specially adapted for this purpose stations with the help of an elevator. A well-developed network of railways facilitates the realization of such transportation practically at any distances to the places of their storage, processing or export.
If you want to make an order or you have any questions, please write to us.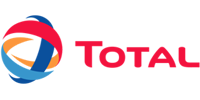 About us
Eastcomtrans LLP is the largest privately-owned rolling stock operator in Kazakhstan.
Contact
050036, Republic of Kazakhstan, Almaty, Al-Farabi Avenue 77/7, Esentai Tower BC, 11th floor
+7 (727) 3 555 111
+7 (727) 3 555 222