Almaty, Al-Farabi Avenue 77/7, Esentai Tower BC, 11th floor
Transshipment of cargoes in the port of Aktau
Transshipment of goods in the port is an operation that involves transporting cargoes from one transport to another without loss of cargo. The company provides a full range of services related to transshipment of export and import cargoes in ports between Kazakhstan and the countries of Transcaucasia, including the transit of cargoes from Ukraine to Kazakhstan and the countries of Central Asia via ferry services across the Black and Caspian Sea.
The company provides the following services:
Acceptance of wagons at destination stations;
Coordination of the supply of wagons to unloading terminals;
Storage of cargo at the terminals;
Collection and presentation of unloading information;
Forwarding to the ship board.
If you want to make an order or you have any questions, please write to us.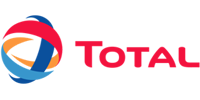 About us
Eastcomtrans LLP is the largest privately-owned rolling stock operator in Kazakhstan.
Contact
050036, Republic of Kazakhstan, Almaty, Al-Farabi Avenue 77/7, Esentai Tower BC, 11th floor
+7 (727) 3 555 111
+7 (727) 3 555 222