Almaty, Al-Farabi Avenue 77/7, Esentai Tower BC, 11th floor
Maintenance and repair of rolling stock
Eastcomtrans LLP organizes qualitative and timely repair of wagons throughout Kazakhstan on its own and its partners' production sites.
Type of rolling stock:
Gondola cars;
Tanks;
Platforms;
Dumping cars;
Hoppers;
Covered wagons;
Type of works:
Scheduled maintenance
Current uncoupling repair in the framework of TR-1 and TR-2
Preparation of wagons on WSS (Washing and streaming station) (for loading, for repair)
Repair of wheel sets (local, capital)
Transportation of wheel sets by road and rail
Purchase of spare parts and parts from suppliers
Organization of storage of spare units and parts (circulating reserves of wheel sets, bolsters, side frames, absorbing devices are created)
Sending wagons to the place of repair and back (registration of shipping documents)
Scheme of repair of wagons:
Agency contract
Maintenance contract (all inclusive)
Our advantages:
Efficiency, mobility, high level of service;
Provision of a full package of documents confirming the fact of repair: forms VU-22, VU-23M, VU-36M, act of performed work, invoice of the car repair facility;
If you want to make an order or you have any questions, please write to us.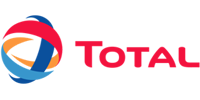 About us
Eastcomtrans LLP is the largest privately-owned rolling stock operator in Kazakhstan.
Contact
050036, Republic of Kazakhstan, Almaty, Al-Farabi Avenue 77/7, Esentai Tower BC, 11th floor
+7 (727) 3 555 111
+7 (727) 3 555 222