Almaty, Al-Farabi Avenue 77/7, Esentai Tower BC, 11th floor
Zhakiya Foundation
Eastcomtrans LLP is the general sponsor of the Non-Governmental Charitable Foundation "Zhakiya".
Zhakiya Foundation is a charitable organization created by the relatives and friends of Zhakiya Bukharbaevich Sarsenov to realize his ideas, continue his activities and develop the principles he followed and taught others, thanks to which he made his way through life's difficulties and asserted himself.
The Foundation's mission is to create conditions for realizing the potential of children and youth from low-income families and orphanages as successful and dignified citizens of Kazakhstan by improvement of opportunities for their education, character building and formation of healthy lifestyle.
We present all activities of the Foundation as a triad for the successful socialization of children in the form of health-improving programs, disciplinary and educational components:
I. Education (the Educational Grant Program named after Zhakiya Sarsenov)
Purpose: Ensuring sustainable employment and creature comforts through improved access to high-quality education, support during the course of studies and employment assistance. The goal of this program is to identify and support graduates of orphanages and boarding schools from extremely poor families who has sufficient academic performance and motivation to receive further education.
II. Health (the Dental Care Program "Give a smile")
Purposes:
Improved access to dental and orthodontic services, not guaranteed by the state, in order to increase the opportunities for socialization of children from the target group.
Continuous provision of dental medical and preventive assistance for children from vulnerable segments of the population.
Volunteer project "Lessons of hygiene" (within the Program).
Purpose: Teaching children the mouth hygiene rules necessary to preserve their health.
III. Character building and development. (Educational Institution Support Program)
Purposes:
Nurturing active citizens of Kazakhstan.
Formation of positive values, patriotism, motivation to social activism.
Providing targeted material assistance to educational institutions (secondary school named after Zh. Sarsenov, Araltobe village, Aktobe region; regional and first orphanages; SOS Children's village; boarding school No. 10 for needy families; youth houses "Zhastar Uyi", "Ana Uyi", Almaty) in order to ensure the well-being and conditions, needed for normal education of children.
For details visit www.zhakiya.kz
If you want to make an order or you have any questions, please write to us.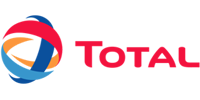 About us
Eastcomtrans LLP is the largest privately-owned rolling stock operator in Kazakhstan.
Contact
050036, Republic of Kazakhstan, Almaty, Al-Farabi Avenue 77/7, Esentai Tower BC, 11th floor
+7 (727) 3 555 111
+7 (727) 3 555 222